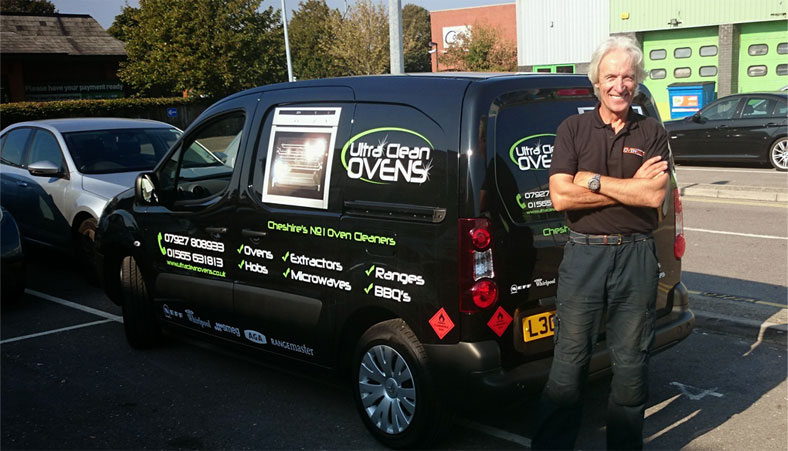 Hi, my name is Mark Hagerty, this is my journey to date exploring the oven cleaning market. I started out by visiting the British Franchise Exhibition in Manchesters Event City, walking the aisles and various exhibitors stands.
However, nothing really jumped out at me, until such time I received an e-shot from an oven cleaning franchise. After some consideration I thought, "this ticks most of the boxes for me, I'll take this forward to the next next level". I then visited a franchise company at their head office and accompanied one of their franchisee for the day, viewing the great job that he did, along with seeing the customers satisfaction, which I find most rewarding. I enjoyed the prospect that I could satisfy and exceed my customers expectation on each job I complete, and not only that, but for my customers to go, "Wow what a difference, that's brilliant, It looks brand new!"
I explored various companies in the oven cleaning industry, unfortunately though, none quite matching up to my expectations. After various explorations and examining the figures and thought processes I decided this industry was indeed for me, but, I didn't want the tie down of becoming another franchise, with restrictive areas and paying management fees, so I decided to go it alone!
I purchased a van outright,contacted another company who offered me what I was looking for, a complete oven cleaning training course, website building, sign written van, marketing strategy etc and the opportunity to go out with their technicians for 3 days on the job experience along with futher training back at the warehouse, all without further committment going forward from either side. I spent a week with them and now I'm absoutley ready to go it alone in the oven cleaning industry. I am looking forward to my first customers to show them what a great job I can do!.
Watch this space, soon to be Cheshire's no.1 oven cleaner!